A Content Calendar is an essential tool for any brand that wants to ensure they are sending out relevant, timely, and consistent messaging. This tool helps you stay organized and be more productive.
This can be very helpful for those who don't have the time to create their own posts or who are not creative enough to come up with captions.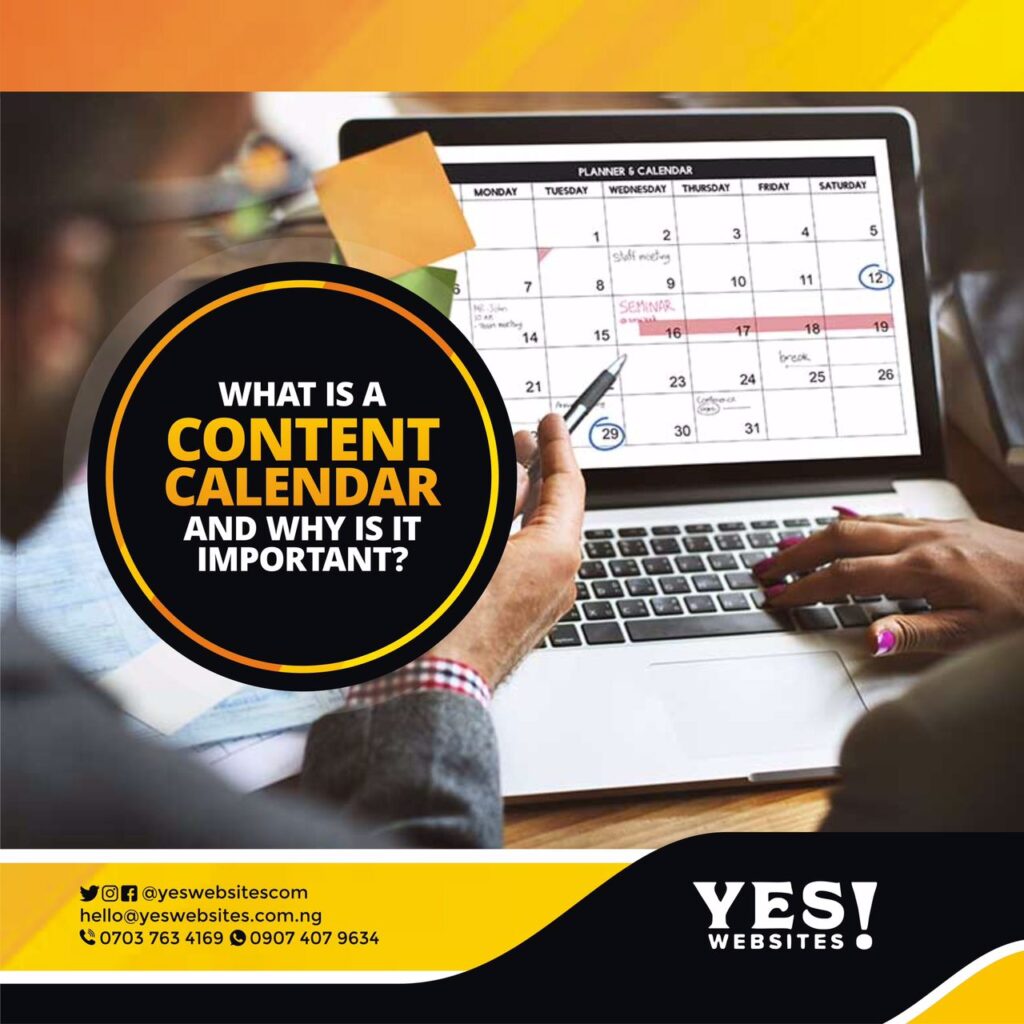 It is important to plan your content ahead of time and make sure it aligns with your goals. Some benefits of using a Content Calendar include:
– It helps you stay on top of deadlines
– It ensures that you are not spending too much time on any one topic
– It will help you to better allocate your resources
Looking to stay on top of things online while you handle the core of your business offline? Want to create content for your brand easily like a Pro?
Purchase our 2022 Content Calendar with over 600 pre-made Captions, Canva Design Templates, and Hashtags today for just 15,000 Naira. Click here to purchase.
Save time and money with our ready-made Captions and Design Templates. Invest early in your business for 2022 by claiming this whooping 40% discount offer on our Social Media Content Calendars.